Hey there welcome! Remote social work jobs has never been easier: and it is a fact that there are only a few jobs that can not be done remotely.
So whatever your choice of job is, you can rest assured that you will make a lot of money working from home.
What about remote social work jobs? That is one interesting topic that I have covered in this article. Let's dig in.
Remote social work jobs are essentially positions in the field of social work that allow professionals to work from a location outside of a traditional office setting.
Instead of being physically present at a specific office, remote social workers use technology to communicate with clients, colleagues, and other professionals.
This could involve conducting virtual therapy sessions, providing counseling over video calls, coordinating services for clients online, and even managing administrative tasks remotely.
Remote social work jobs can cover a wide range of areas, such as mental health counseling, child and family services, medical social work, substance abuse counseling, and more.
It's a way to reach clients who might not have easy access to in-person services, especially in situations where travel or physical presence can be challenging.
One of the advantages of remote social work is the flexibility it offers. It allows professionals to create more balanced schedules and often eliminates the need for a daily commute.
However, it's important to note that not all aspects of social work can be effectively carried out remotely.
Certain cases might require face-to-face interactions, especially when dealing with crises or assessing the safety of vulnerable individuals.
Overall, remote social work jobs provide an alternative approach to delivering support and assistance to those in need while adapting to the changing landscape of technology and work environments.
If you're considering getting into social work, remote positions could offer you a unique way to make a positive impact. Hope this gives you a good picture.
What are examples of remote social jobs?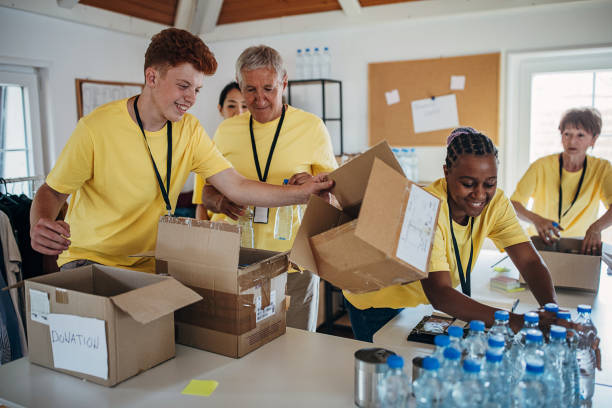 There are various remote social work jobs across different specialties. Here are some examples:
Teletherapy Counselor: Teletherapy involves providing counseling and mental health support to clients through video calls or phone conversations. This could be for individuals, couples, or even groups.
Online Support Groups Moderator: In this role, you'd facilitate and moderate online support groups for people dealing with specific issues such as addiction, grief, or mental health challenges.
Virtual School Social Worker: You'd work with students, parents, and teachers to provide guidance, counseling, and support for students' emotional and social well-being.
Remote Case Manager: Case managers remotely coordinate services for clients, ensuring they have access to necessary resources such as housing, healthcare, and social services.
Telehealth Clinician: Apart from therapy, this involves conducting assessments and evaluations through virtual channels, helping to diagnose and create treatment plans.
Remote Crisis Counselor: Working for crisis hotlines or helplines, you'd provide immediate support to individuals in distress over the phone or through online chat.
Virtual Social Work Educator: Teaching social work courses or providing training to aspiring social workers via online platforms.
Online Adoption Counselor: Assisting families with the adoption process, conducting home studies through virtual means, and offering guidance to both adoptive parents and birth parents.
Remote Medical Social Worker: Providing counseling and support to patients and their families as they navigate medical issues and treatment options from a distance.
Telephonic Case Worker for Child Welfare: Involves assessing child safety, providing support to families, and ensuring the well-being of children in at-risk situations through remote communication.
Remember, while these jobs offer the convenience of remote work, they still require strong communication skills, empathy, and the ability to build rapport with clients and colleagues virtually.
It's a great way to adapt the practice of social work to our modern, tech-driven world
How much can I make weekly from remote social work jobs?
The income you can make from remote social work jobs can vary widely based on factors like your experience, the type of job, the organization you work for, and the region you're located in.
Since you're looking for a casual conversation, I'll give you a general idea:
On average, remote social workers can make anywhere from $500 to $1,500 per week. Entry-level positions or roles that involve part-time work might be on the lower end of that range, while more experienced professionals or full-time positions could fall on the higher end.
Highly specialized roles or those requiring advanced degrees and certifications might offer even higher earnings.
It's important to note that these figures are just rough estimates, and actual earnings can vary significantly. Additionally, some remote social work positions might be contract-based or freelance, which can also impact your income based on the number of clients you have or the amount of work you take on.
If you're considering a remote social work job, I recommend researching specific job listings in your area of interest to get a better understanding of the salary range you can expect.
And of course, factors like job satisfaction, the opportunity to help others, and the flexibility of remote work can also be important considerations beyond just the monetary aspect.
How and where to apply for remote social work jobs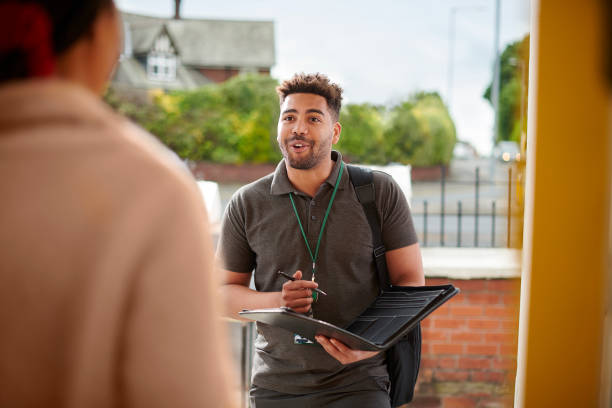 Applying for remote social work jobs involves a few steps. Here's a general guide to help you get started:
Online Job Search Platforms: Websites like LinkedIn, Indeed, Glassdoor, and SimplyHired are great places to start your job search. Use keywords like "remote social work," "telecommute social worker," or "virtual counsellor" to find relevant listings.
Social Work Job Boards: There are specific job boards dedicated to social work positions. Websites like Social Work Job Bank, SocialService.com, and NASW JobLink can have listings for remote roles.
Company Websites: Visit the websites of organizations or agencies that you're interested in working for. They often post job openings on their career pages.
Social Work Associations: Professional associations like the National Association of Social Workers (NASW) might have job boards or resources for finding remote social work positions.
Networking: Connect with other social workers on LinkedIn, attend virtual conferences, and join online social work communities. Sometimes, job opportunities are shared through networking connections.
Job Alerts: Set up job alerts on job search platforms. This way, you'll be notified when new remote social work positions are posted.
Tailor Your Application: Customize your resume and cover letter for each application. Highlight relevant skills, experiences, and your passion for remote work.
Online Application: Follow the application instructions provided in the job listing. Some applications might be submitted through an online form, while others might require you to email your materials.
Portfolio: If applicable, create an online portfolio showcasing your work, case studies, or any relevant projects. Include the link in your resume.
Follow-up: After applying, give it a little time. If you don't hear back within a couple of weeks, you can consider following up with a polite email expressing your continued interest in the position.
Remember that finding a job, especially a remote one, might take some time. Be patient and persistent in your search. And don't hesitate to reach out to your network for advice and support along the way. Good luck, and I'm here if you have more questions!
Conclusion
Here are a few final notes to keep in mind as you embark on your journey into remote social work jobs:
Stay Open to Learning: The field of social work is dynamic, and there's always something new to learn. Embrace opportunities for growth and professional development.
Persistence Pays Off: Job searching can be challenging, but persistence is key. Don't get discouraged by rejections or slow responses.
Network and Connect: Building relationships with fellow social workers, mentors, and professionals in the field can open up doors to opportunities you might not have found otherwise.
Adaptability is Important: Remote work requires adaptability, especially when it comes to using new technologies and connecting with clients in a virtual space.
Self-Care is Vital: Social work can be emotionally demanding. Make sure to practice self-care and set boundaries to prevent burnout.
Showcase Your Passion: When applying and interviewing, let your passion for helping others and your enthusiasm for remote work shine through.
Keep Improving Skills: Continuously work on improving your communication skills, cultural competence, and understanding of new developments in the field.
Be Yourself: In interviews and interactions, be genuine and authentic. Your personality and humanity can set you apart.
Stay Curious: Approach each opportunity with curiosity and a willingness to learn. This will serve you well as you encounter new situations and challenges.
Celebrate Small Wins: Landing a job, even if it's a small step towards your ultimate goal, is worth celebrating. Each step brings you closer to your desired career path.
Remember, you're taking steps to make a positive impact on people's lives through your work. Keep that focus, and I'm here to help if you ever need advice, information, or just a casual chat. Best of luck on your journey!