Why Should I Learn WordPress and Html/CSS? A full expose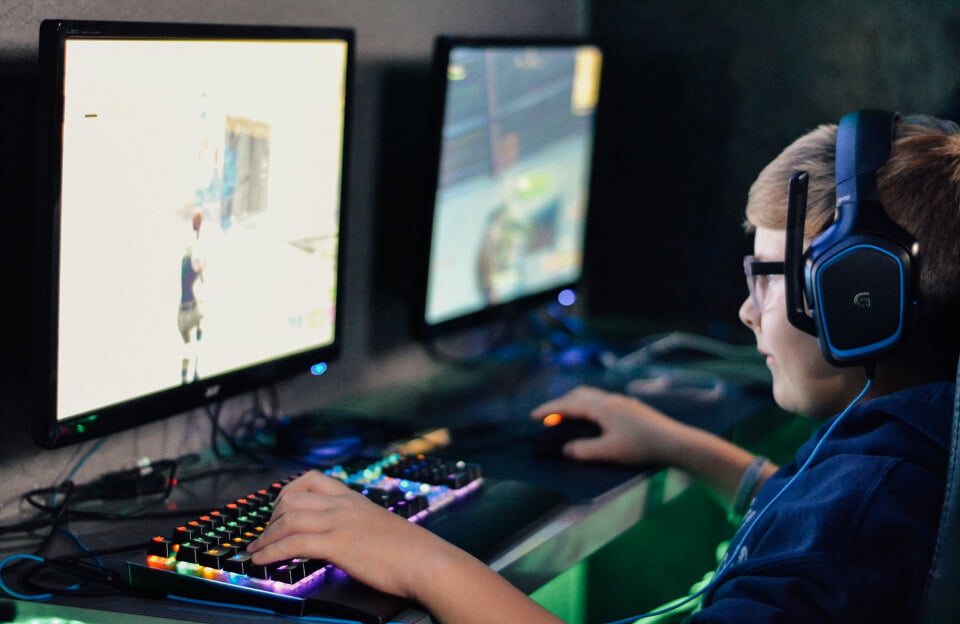 Website design has become an increasingly popular career choice, with many people interested in learning how to create visually stunning and functional websites. To become a proficient website designer, it's essential to have knowledge of both WordPress and HTML/CSS. In this article, we'll explore the benefits of learning both WordPress and HTML/CSS and how it can enhance your web design skills.
Check why you should start freelancing now
Versatility in Website Design
Learning both WordPress and HTML/CSS can provide you with a versatile skill set in website design. WordPress is a popular website builder that allows you to create websites quickly and easily. HTML/CSS, on the other hand, is a coding language that can be used to create custom websites with unique designs and functionality. By mastering both, you can switch between the two and use the best tool for each project, giving you a competitive advantage in the job market.
Greater Control over Web Design
WordPress offers pre-designed templates and themes that you can use to create a website without coding. However, using HTML/CSS allows you to have greater control over the design and functionality of your website. By learning both, you can customize WordPress themes and templates to meet your design requirements. It gives you greater control over your web design.
Improved Graphic Design Skills
Learning HTML/CSS can also improve your graphic design skills. HTML/CSS enables you to create custom designs and layouts for your website. Allowing you to showcase your creativity and unique design style. By understanding how to use CSS to manipulate design elements, you can create visually stunning websites that are engaging and user-friendly.
More Job Opportunities
Learning both WordPress and HTML/CSS can open up more job opportunities in the web design industry. Many companies are looking for website designers who have expertise in both WordPress and HTML/CSS to create custom websites that meet their specific design requirements. Additionally, having a diverse skill set in website design can also lead to freelance opportunities and allow you to work on a variety of projects.
Enhanced Web Design Courses
If you're interested in pursuing web design courses, having knowledge of both WordPress and HTML/CSS can enhance your learning experience. Many web design courses cover both WordPress and HTML/CSS, giving you a well-rounded education in website design. This can provide you with the skills and knowledge needed to create professional-quality websites and help you stand out from other job candidates.
Conclusion
In conclusion, learning both WordPress and HTML/CSS can enhance your web design skills. And provide you with a competitive advantage in the job market. By mastering both, you can create visually stunning and functional websites: have greater control over your designs, and open up more job opportunities in the web design industry. Whether you're a beginner or an experienced web designer, learning both WordPress and HTML/CSS is essential for taking your skills to the next level.

The list of all the new USSD codes for MTN, Airtel and Glo
Great news for mobile phone users in Nigeria! The Nigerian Communications Commission (NCC) has introduced new and uniform USSD codes for all mobile networks in the country. This means that whether you're using MTN, Glo, Airtel, 9Mobile, or any other provider, there are exciting changes coming your way.
This came shortly before the announcement of the fuel subsidy removal
Firstly, it's important to note that all mobile network providers must migrate to these new USSD codes. This ensures that you, as a valued customer, will continue to receive uninterrupted services. So, no need to worry about your network provider missing out on this important update.
Have you heard that school fees and salaries will be paid with enaira now?
One of the fantastic aspects of these new codes is the introduction of a single customer support number. Instead of having different numbers for each network, there will now be a universal number for all mobile network users to reach customer support. This streamlines the process and makes it easier for you to get assistance whenever you need it.
In addition, there will be a single code for credit recharge across all networks. No more remembering multiple codes or getting confused about which one to use. Simply dial the new code for credit recharge, and you're good to go. Plus, checking your data balance is also simplified with a single code that works across all major networks.
Artificial intelligence is your friend. USE IT
Mobile network providers such as MTN, Airtel, GLO, and 9Mobile are already taking steps to inform their millions of customers about these exciting changes. They want to ensure that you have a seamless transition to the new harmonized USSD codes.
So, get ready to update your USSD codes and enjoy a more convenient and unified experience across all mobile networks in Nigeria. Stay connected, enjoy uninterrupted services, and make the most of the new opportunities these changes bring.
For example, if you're an MTN user, you may have noticed that the old *556# and *131# codes are no longer functioning. But don't worry, here are the new codes you can use:
To recharge airtime, dial *311*Voucher PIN#
To check your airtime balance, dial *310#
To borrow airtime, dial *303#
To buy data, dial *312#
To share data, dial *321#
To check your data balance, dial *323#
For Value-added Services, dial *305#
To link your National Identification Number (NIN) to your MTN line, dial *996#
These new codes have been introduced to provide a more streamlined and consistent experience across all mobile networks in Nigeria. So, make sure to update your USSD codes and enjoy the convenience of using the new codes for various services.
eNaira To Be Used For School Fees And Salary Payments
Significant improvements are taking place in Nigeria, but adoption is slow. Did you know that Nigerians can now use their ATM card as IDs? I guess you didn't know before now. See more about that here.
I have never used the enaira, but folks that have used it said it is very fast and simple and free. If there are so many positive reviews on it, I really see no reason why there has been low adoption of the technology. Maybe because it does not significantly add more value to the existing naira crash?
Why is the adoption of eNaira slow?
Today, let's delve into the topic of eNaira adoption and explore why it's been a bit sluggish so far. The International Monetary Fund (IMF) has shed some light on this, and one of the reasons they've pointed out is the phased approach adopted by the Central Bank of Nigeria (CBN). In the initial phase, access to eNaira wallets was limited to individuals with bank accounts, while non-bank account holders gained access later on.
However, this phased approach wouldn't have been as much of a problem if the digital currency had worked as promised during its launch. Unfortunately, in May 2022, when the first upgrade was announced, it was revealed that the eNaira needed significant rework due to inconsistencies at its initial launch. Chimezie Chuta, Founder of the Nigerian Blockchain User Group and a consultant on the digital currency project, shared this insight.
Another consultant on the project, Adedeji Owonibi, Founder of Convexity, also mentioned that the launch of the eNaira was rushed. These initial hiccups may have impacted its adoption.
Now, let's shift our focus to the efforts made by the CBN to increase the adoption of the the digital currency. They have been actively working on enhancing its appeal and usability. From integrating the eNaira with USSD technology to developing a user-friendly app, the CBN has been striving to make it easier for people to use and engage with the eNaira. They even went the extra mile by creating promotional videos during times of cash crunch to generate interest.
But…
Despite these efforts, we're yet to see significant results in terms of adoption. Adedeji Owonibi, in the article I mentioned earlier, shares some valuable points regarding the eNaira's slow uptake despite the recent CBN initiatives. One key aspect he highlights is the CBN's delay in leveraging private partnerships early on. It was only almost a year after the eNaira launch that the CBN announced opportunities for fintechs to explore investment in the digital currency. While Yusuf Jelil, Principal Manager and Business Lead for the digital currency project, expressed the CBN's interest in collaboration, no specific investment opportunities have been announced thus far.
What's the next step?
To further promote the use of eNaira, the CBN revealed plans to enable the payment of government university fees and salaries using the digital currency. In fact, they took their eNaira campaign to Jos and encouraged staff and students to embrace the eNaira wallet. According to Esther Tinat, the CBN Jos Branch Controller, their aim is to capture the attention of students and kickstart the payment of school fees through the eNaira. She also highlighted that the eNaira would be utilized for paying salaries in select government agencies in the future, emphasizing its cost-effectiveness.
Now, the big question arises: Will these measures increase eNaira adoption? It's a tough one to answer, my friends. You see, historically, government policies haven't always resonated well with Nigerians, especially when they're enforced. So, it's still too early to determine whether eNaira adoption will continue to stall or gradually improve.
The IMF acknowledges that the eNaira project is still a work in progress, at an early stage. They also emphasize that breaking the initial low adoption equilibrium requires a mix of clever strategies and a bit of luck.
Time will be the ultimate judge of whether the strategy of using eNaira for school fees and salaries will lead to improved adoption or if Nigerians will continue to overlook this digital currency. Let's stay tuned and see how things unfold!
And yes, The National blockchain policy has been approved by the Nigeria Government, did you know about that too? Check it here
Remember, my dear readers, the world of finance is constantly evolving, and
Nigerians can now use their ATM card as IDs
Nigerians can now request a debit card that also serves as their national identity card from their commercial banks at no extra cost, as announced by the Minister of Communications and Digital Economy, Isa Pantami, in Abuja, Nigeria on Wednesday.
According to the Minister, the approval came after the National Identity Management Commission (NIMC) issued a memo allowing banks to print dual-purpose debit cards that also function as national identification cards.
The Minister highlighted that while the NIMC Act of 2007 only requires Nigerians to possess a National Identity Number (NIN) and not necessarily a printed card, there has been an increase in the demand for cards. Many citizens, especially those residing in rural areas, regularly visit NIMC offices to express their concerns.
Despite the introduction of a Smart ID card by NIMC last year, which can be downloaded from the NIMC app, the Minister acknowledged that individuals living in rural communities are facing difficulties. Obtaining the card through the app has become more challenging for them.
The distribution of the card respects the citizen's privacy and confidentiality, thanks to a non-disclosure agreement between NIMC and the apex bank.
The National Blockchain gets approved, see its implications
To apply for the card, individuals need to make a request at their chosen bank, which will then submit an online application to NIMC using their database. The Minister explained that once the verification and confirmation process aligns the applicant's records in both the bank's and NIMC's databases, the card will be printed immediately.
Benefits of this change
Using this debit card as a national ID card holds great importance for Nigerians. It combines financial functionality with identification, simplifying their daily lives. With the consolidation of these vital aspects into a single card, individuals no longer need to carry multiple cards and documents, making their lives more convenient.
Furthermore, the introduction of this card will particularly benefit citizens residing in rural areas, addressing their challenges. It provides them with a physical representation of their national identity, making it easier to access services and assert their identity, especially in situations where digital alternatives are not readily available or technology poses barriers.
In conclusion, the provision of a debit card as a national identity card represents a significant advancement in Nigeria's digital innovation and convenience. This initiative showcases the government's commitment to meet the diverse needs of its citizens by leveraging technology to offer a comprehensive solution that enhances financial transactions and simplifies daily life. It exemplifies Nigeria's dedication to inclusive and efficient identity management.