Have you ever asked if there is such a thing as an online business manager?
There's such a thing as an online business manager. They're like the wizards behind the scenes of an online business.

They handle a bunch of stuff, from project management and team coordination to marketing strategies and operations. They're kind of like the multitasking champs of the online business world.
If you're thinking of diving into that realm or need one for your business, it's a pretty cool role to consider!
An online business manager is like the ultimate organizer and coordinator for a digital business. They wear many hats and take care of various aspects to keep things running smoothly.
Here are some of the cool things they do:
Project Management:

They handle the planning, execution, and monitoring of projects. From setting timelines to making sure tasks are on track, they're the ones keeping the ship steady.

Team Coordination:

They're the glue that holds the team together. They manage team members, delegate tasks, and make sure everyone's on the same page.

Operations:

They streamline business processes, making sure things are efficient and effective. They might recommend tools and systems to make the workflow smoother.

Marketing Strategies:

They can help develop and execute marketing plans. This might include social media strategies, content creation, and even paid advertising.

Customer Relations:

They handle customer inquiries, complaints, and feedback. Keeping customers happy is a big part of their role.

Data Analysis:

They might dive into data to analyze business performance and suggest improvements. This could involve sales metrics, website analytics, and more.

Problem-Solving:

When challenges pop up (and they always do), they're the ones who come up with solutions. They're like the business firefighters!

Business Growth:

They're often involved in identifying opportunities for business growth and expansion. They might suggest new markets to tap into or new products to offer.

Strategic Planning:

They work closely with business owners to set long-term goals and figure out how to achieve them.

Communication:

They're great communicators, whether it's with the team, clients, or partners. Clear communication is key in their role.
It's a dynamic and ever-evolving position that requires a mix of skills, from organizational prowess to strategic thinking.
If you're into juggling tasks, solving puzzles, and helping businesses thrive, being an online business manager could be a great fit!
Career Opportunities as an Online Business Manager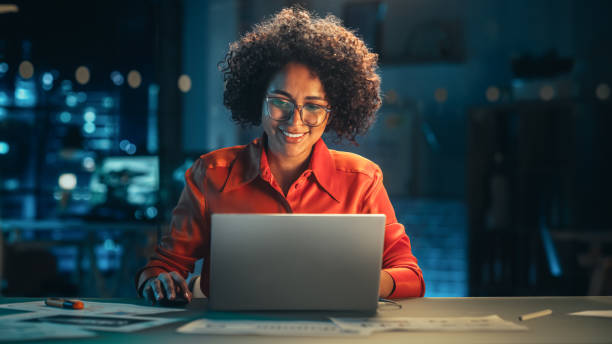 The world of online business management opens up a bunch of exciting career opportunities. Here are a few you might consider:
Freelance Online Business Manager:

You could offer your services as a freelance online business manager. This gives you the flexibility to work with different clients and industries, managing their online operations and projects.

Agency Online Business Manager:

Some agencies specialize in providing online business management services to clients. You could join one of these agencies and work with a diverse range of clients under their umbrella.

Virtual Assistant:

If you enjoy a mix of tasks, becoming a virtual assistant is an option. You could handle administrative tasks, customer communication, and even some project management.

E-commerce Manager:

With the boom in online shopping, e-commerce managers are in demand. You could specialize in managing the online operations of e-commerce businesses, handling everything from product listings to customer service.

Digital Marketing Manager:

Your skills in marketing strategy and coordination could lead you to become a digital marketing manager. You'd focus on creating and executing marketing campaigns across various online platforms.

Social Media Manager:

If you have a knack for social media, you could specialize in managing a company's social media presence. This involves content creation, engagement with followers, and tracking social media metrics.

Project Manager:

Your project management skills could translate into a broader project management role. You could work in various industries, not limited to just online businesses.

Consultant:

With experience, you could become a consultant, offering advice and guidance to businesses looking to improve their online operations and management.

Business Development Manager:

Your strategic planning skills could lead you into a business development role. You'd identify growth opportunities, forge partnerships, and help expand the business.

Entrepreneur:

Armed with your knowledge of online business management, you might even start your own business or consultancy, helping other businesses succeed online.
Remember, buddy, your path in the world of online business management can take various directions based on your interests and strengths. It's a dynamic field with a lot of room for growth and creativity!
Precautions for Online Business manager
 While the world of online business management can be exciting, there are a few cautions to keep in mind before diving in:
Work-Life Balance:

The nature of managing businesses online can sometimes blur the lines between work and personal life. Set clear boundaries to avoid burnout.

Client Expectations:

Clients might have high expectations, and managing them can be challenging. Be upfront about what you can deliver and make sure both parties are on the same page.

Managing Multiple Clients:

If you're freelancing or working with multiple clients, managing their needs and projects simultaneously can be overwhelming. Prioritize tasks and use effective project management tools.

Continuous Learning:

The digital landscape is ever-changing. You'll need to stay updated with the latest trends, tools, and technologies to provide the best service.

Client Acquisition:

Building a client base might take time, especially in the beginning. Be prepared for periods with fewer clients and plan your finances accordingly.

Communication Skills:

Clear communication is crucial. Misunderstandings can lead to mistakes or dissatisfaction. Develop strong communication skills to navigate client interactions effectively.

Tech Troubles:

Online work often relies on technology. Be ready to troubleshoot technical issues that might arise unexpectedly.

Pressure and Responsibility:

As a key coordinator and manager, the pressure to deliver results and manage various aspects can be intense. Be prepared for a significant level of responsibility.

Competition:

The field of online business management is growing, which means more people are entering the industry. Standing out and showcasing your unique skills can be a challenge.

Evolving Skill Set:

The skills needed for online business management are diverse and can change over time. Be ready to adapt and learn new skills to stay relevant.

Contractual Agreements:

When working as a freelancer or contractor, ensure you have solid contracts in place to protect both your interests and the interests of your clients.
Remember, buddy, while there are challenges, they can often be turned into opportunities for growth. Being prepared, adaptable, and proactive can go a long way in building a successful career in online business management!
How much can you earn as an online
The potential monthly income as an online business manager can vary widely based on factors such as your experience, the scope of services you offer, the industries you work with, and whether you're freelancing or employed by a company. Here's a general breakdown:
Freelance Online Business Manager: As a freelancer, your income can range from a few hundred to several thousand dollars per client per month.
In the beginning, when you're building your reputation, you might charge lower rates. As you gain experience and have successful projects under your belt, you can gradually increase your rates.
For instance, if you start by managing the social media presence and operations for a small local business, you might charge around $500 to $1000 per month.
As you take on more complex projects and work with larger businesses, your monthly income could easily increase to $2000 or more per client.
Agency or Company Employment: If you choose to work for an agency or a company, your salary can vary based on your role, the company's size, and location.
Entry-level positions might offer around $40,000 to $60,000 annually, while more experienced managers can earn $70,000 or more annually.
Remember that these figures are just rough estimates and can vary widely. Your ability to negotiate rates, provide exceptional value to clients, and build a strong network can significantly impact your income.
As you grow your client base, gain more experience, and become a trusted expert in the field, your earning potential can increase substantially.
It's also worth noting that factors like the cost of living in your area and the demand for your specific skills can influence your income.
Platforms to learn how to become an online business manager
There are various online platforms where you can find courses to help you get started in the field of online business management. Here are a few reputable ones:
Remember to explore course reviews, syllabi, and instructor profiles before enrolling to ensure the courses align with your goals.
Learning from various platforms can help you build a well-rounded skill set to kickstart your career in online business management!
Where to find online business jobs
Finding online business management jobs can involve a mix of platforms, job boards, and networking. Here are some places where you can start your job search:
LinkedIn:

LinkedIn is a powerful platform for professional networking and job searching. You can search for online business management positions and connect with potential employers.

LinkedIn Jobs

Indeed:

Indeed is a popular job search engine that aggregates job listings from various sources. You can search for keywords like "online business manager" or related terms.

Indeed

Remote.co:

This platform specifically focuses on remote jobs, which can be ideal for online business management roles.

Remote.co

FlexJobs:

FlexJobs specializes in remote and flexible job opportunities. You can search for online business management positions and related roles.

FlexJobs

Upwork:

Upwork is a freelancing platform where you can find short-term and long-term projects related to online business management.

Upwork

Freelancer:

Similar to Upwork, Freelancer is another platform where you can find freelance opportunities in online business management.

Freelancer

AngelList:

If you're interested in startups, AngelList lists job opportunities at startup companies, including remote and online management roles.

AngelList

Glassdoor:

Glassdoor offers job listings along with company reviews and salary information, helping you make informed decisions.

Glassdoor

Virtual Vocations:

This platform is dedicated to remote job opportunities, including online business management roles.

Virtual Vocations

Networking:

Don't underestimate the power of networking! Join online communities, forums, and social media groups related to online business management. Engaging with these communities can lead to job opportunities through referrals.
When searching for jobs, use relevant keywords like "online business manager," "virtual business manager," "digital operations manager," and other related terms.
Also, customize your job search based on your preferred work arrangements, whether that's full-time, part-time, freelance, or contract work. Good luck with your job search, buddy!