Are you wondering how to start a dropshipping business with no money? The good news is that it is undoubtedly possible.
In the same vein, the bad news is that you have to put in a lot of labor to make it succeed when you start out with little money.
Is it possible to start dropshipping with no money?
In theory, you can start dropshipping with no money. Realistically, the optimum conditions for success include having basic tools (such as a computer and the Internet) and a modest investment to get started.
There are a few ways on how to start a dropshipping business with no money to your name.
If you have the time to spend some time on the internet, you can find some free products to help you get started.
You can even locate free e-commerce platforms to host your website on until you're ready to upgrade and invest money.
The only requirement on how to start dropshipping business with no money is to have access to a computer and a reliable Internet connection.
In addition, you should be prepared to spend a lot of time starting your firm to make up for the lack of funding.
Before going into how to start a dropshipping business with no money, what is Dropshipping?
What is Dropshipping Business?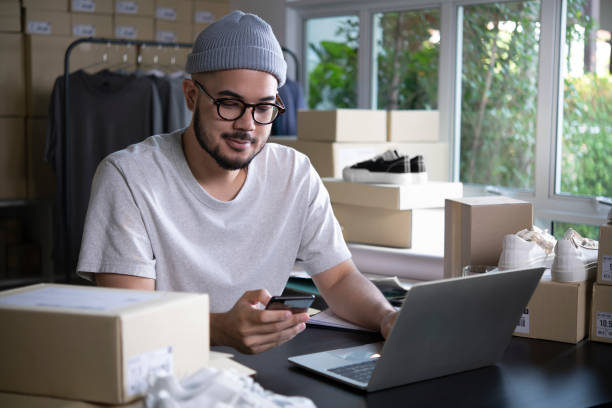 Dropshipping is a business model where you, as the seller, don't keep the products you're selling in stock.
Instead, when a customer places an order, you purchase the item from a third party (like a wholesaler or manufacturer) and have them directly ship it to the customer.
This means you don't need to handle inventory or deal with shipping logistics yourself.
You essentially act as a middleman, marketing and selling products without the hassle of managing inventory and shipping.
It can be a low-risk way to start an online store since you only buy products after you've made a sale.
However, keep in mind that profit margins might be lower due to the costs involved in outsourcing these aspects of the business.
It's a popular model for e-commerce entrepreneurs, but success depends on effective marketing, selecting the right products, and ensuring a smooth customer experience.
Let's dive a bit deeper. In dropshipping, your role is more focused on marketing, customer service, and managing the online store.
Here's how the process generally works:
Setting Up Your Store: You create an online store (e.g., using platforms like Shopify or a WooCommerce shop on WordPress) where you list the products you want to sell. These products are usually sourced from suppliers or wholesalers who offer dropshipping services.
Product Selection: Choosing the right products to sell is crucial. You want to offer items that have demand in the market and align with your target audience's interests.
Product Listings: You create detailed product listings with photos, descriptions, and prices on your online store. These listings help potential customers understand what they're buying.
Customer Orders: When a customer places an order and makes a purchase in your store, you receive the payment. This is where your marketing efforts pay off!
Order Fulfillment: After receiving an order, you forward the order details and customer's shipping address to your supplier or wholesaler. They handle the packaging and shipping of the product directly to the customer.
Shipping and Tracking: The supplier ships the product to the customer, and you might receive tracking information that you can share with the customer so they can monitor the delivery progress.
Customer Service: You're responsible for handling customer inquiries, addressing any concerns, and providing excellent customer service. Communication is key to building trust with your customers.
Profit Margin: Your profit is the difference between the price at which the customer purchased the product and the cost price from your supplier, minus any other expenses like marketing costs and platform fees.
Challenges: While dropshipping has its advantages, there are challenges to consider. You have less control over product quality, shipping times, and inventory. It's important to find reliable suppliers and maintain clear communication to avoid potential issues.
Scaling: As you gain more experience and your store grows, you can consider expanding your product offerings, optimizing your marketing strategies, and potentially even building your own brand.
Remember,  dropshipping can be a great way to enter the e-commerce world with relatively low upfront costs. However, like any business, it requires dedication, research, and continuous effort to succeed
There are several popular platforms you can use for dropshipping. Let's take a look at Shopify, one of the most well-known and user-friendly options.
Here's a step-by-step guide to getting started with dropshipping using Shopify
How to Start a Dropshipping Business with no money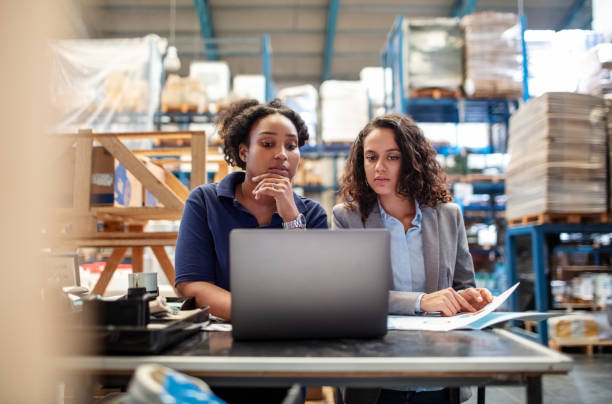 Step 1: Sign Up for Shopify
Go to the Shopify website (www.shopify.com).
Click on the "Get Started" button.
Enter your email address, password, and store name to create your account.
Step 2: Set Up Your Store
After signing up, you'll be prompted to enter some basic information about your store and what you plan to sell.
Choose a template for your store's design. Shopify offers various free and paid themes that you can customize to match your brand.
Step 3: Add Products to Your Store
From your Shopify dashboard, click on "Products" in the left-hand menu.
Click the "Add product" button.
Fill in the product details: title, description, price, images, and any other relevant information.
Scroll down to the "Variants" section if your product has different options like size or color.
In the "Inventory" section, toggle on the "Manage inventory" option if you want to track stock levels.
Under the "Shipping" section, you can set the weight and dimensions of the product for accurate shipping calculations.
Step 4: Choose a Dropshipping Supplier
Research and select a dropshipping supplier that offers the products you want to sell. Some popular options include Oberlo, Printful, and AliExpress.
Install the relevant app or integration from the Shopify App Store. For instance, Oberlo is a popular app for finding products to dropship.
Step 5: Import Products from Supplier
Connect your dropshipping app to your Shopify store.
Browse the app's catalog and choose the products you want to add to your store.
Customize product titles, descriptions, and prices if needed.
Use the app's tools to import the products and set their availability.
Step 6: Manage Orders
When a customer places an order in your store, you'll receive a notification.
Log in to your Shopify dashboard and go to the "Orders" section.
Review the order details and click the "Order product" button within the app you're using. This action will send the order information to your supplier.
Step 7: Customer Service and Marketing
Provide excellent customer service by promptly responding to inquiries and addressing concerns.
Implement marketing strategies to drive traffic to your store. This can include social media, influencer collaborations, and online advertising.
Remember, each dropshipping platform might have its own unique steps and features, but the general process involves setting up your store, adding products, connecting with suppliers, managing orders, and focusing on customer service and marketing.
Feel free to explore other platforms like WooCommerce (if you're using WordPress) or BigCommerce if Shopify isn't quite what you're looking for.
Selecting the right niche for your dropshipping business is crucial. Here's a step-by-step guide to help you choose a profitable and suitable niche:
Step 1: Identify Your Interests and Passions Think about what you're passionate about or interested in. Starting a dropshipping business in a niche that aligns with your interests can make the process more enjoyable and sustainable in the long run.
Step 2: Research Market Trends Conduct thorough research to identify current market trends and demand. Look for niches that are growing or have consistent demand. Google Trends, social media, and industry reports can provide insights into popular niches.
Step 3: Analyze Competition Research your potential competitors within the chosen niche. Are there already established dropshipping stores selling similar products? While competition is healthy, a saturated market might make it challenging to stand out.
Step 4: Consider Profit Margins Evaluate the profit potential of your chosen niche. Research the average selling price of products within the niche and compare it to the cost price from your supplier. Ensure that you can maintain a reasonable profit margin.
Step 5: Target Audience Define your target audience within the niche. Consider demographics, interests, and pain points. A clear understanding of your audience will help you tailor your marketing efforts and product selection.
Step 6: Product Variety Choose a niche that offers a range of products you can sell. Having a variety of products allows you to cater to different customer preferences and increases the chances of repeat business.
Step 7: Supplier Reliability Ensure that there are reliable suppliers or wholesalers offering products in your chosen niche. Quality products and timely shipping are essential for customer satisfaction.
Step 8: Seasonality Consider whether the niche is seasonal or has consistent demand throughout the year. Seasonal niches can be profitable during peak times, but you'll need to plan for the off-season as well.
Step 9: Trends and Longevity Evaluate whether the niche is a passing trend or has the potential for long-term sustainability. It's generally better to choose a niche that has a solid foundation and isn't solely reliant on a temporary fad.
Step 10: Test and Validate Before fully committing to a niche, consider testing it with a small selection of products. This can help you gauge customer interest and gather feedback before scaling up.
Step 11: Branding Opportunities Assess whether the niche allows for branding and differentiation. Building a strong brand identity can set you apart from competitors and create a loyal customer base.
Selecting a niche is a crucial decision that can impact the success of your dropshipping business. Take your time to research, analyze, and choose a niche that not only has profit potential but also resonates with your interests and expertise.
Let's take a comprehensive look at the advantages, disadvantages, and limitations of the dropshipping business model:
Advantages of Dropshipping
Low Initial Investment: Dropshipping requires minimal upfront investment since you don't need to purchase and store inventory. This makes it an attractive option for those with limited capital.
Reduced Risk: With no inventory costs, you're not at risk of holding unsold products, which can occur in traditional retail.
Easy to Start: Setting up an online store and connecting with suppliers is relatively simple, especially with e-commerce platforms like Shopify.
Location Independence: You can run a dropshipping business from anywhere with an internet connection, making it suitable for digital nomads.
Wide Product Range: Since you're not physically holding inventory, you can offer a broad range of products without worrying about storage constraints.
Scalability: As your business grows, you can expand your product offerings and reach a larger audience without the need for a bigger warehouse.
Disadvantages of Dropshipping:
Lower Profit Margins: Dropshipping often involves lower profit margins compared to traditional retail due to costs associated with suppliers and shipping.
Dependence on Suppliers: Your business success relies on the reliability and quality of your suppliers. A poor supplier can lead to delayed shipments and dissatisfied customers.
Inventory and Stock Issues: Since you don't control inventory, stockouts or discontinued products can occur, affecting customer satisfaction.
Less Control over Shipping: Shipping times and methods are determined by the supplier, potentially leading to longer delivery times and less control over the customer experience.
Intense Competition: The barrier to entry is low, leading to a crowded market with numerous dropshipping stores offering similar products.
Branding Challenges: Building a unique brand identity can be difficult when selling products that are available through multiple stores.
Limitations of Dropshipping
Quality Control: You might face challenges in maintaining product quality, as you don't physically inspect items before they're shipped to customers.
Shipping Costs: Shipping fees can eat into your profit margins, especially if you offer free shipping to customers.
Customer Service Complexity: Dealing with customer inquiries, returns, and exchanges can be challenging when working with third-party suppliers.
Dependence on Third Parties: Your business is reliant on the performance of suppliers and third-party systems, which you have limited control over.
Legal and Tax Considerations: Dropshipping across international borders can introduce complex tax and legal issues.
Limited Customization: Your ability to customize products is restricted by the offerings of your suppliers.
Overall, dropshipping can be a great entry point into the world of e-commerce, but it comes with both advantages and disadvantages.
It's essential to weigh these factors against your goals, resources, and risk tolerance before deciding if dropshipping is the right fit for your business.
Starting dropshipping with no money can be a bit challenging, but it's not impossible. Here's a step-by-step guide on how to get started even if you're on a tight budget:
Step 1: Research and Planning:
Begin by researching profitable niches that align with your interests.
Consider niches that have low-cost or free marketing options, such as social media platforms.
Step 2: Choose a Free E-commerce Platform:
Opt for a free e-commerce platform like WooCommerce (a WordPress plugin) or Wix.
Create a basic online store with product listings and descriptions.
Step 3: Source Free or Low-Cost Products:
Look for suppliers that offer free or low-cost samples for testing purposes.
Focus on dropshipping suppliers that don't require upfront fees.
Step 4: Set Up Social Media Profiles:
Create social media profiles for your business on platforms like Instagram, Facebook, and Twitter.
Start building a presence by sharing engaging content related to your niche.
Step 5: Content Creation:
Write compelling product descriptions for your listings to attract potential customers.
Use free tools to create eye-catching graphics and images for your products.
Step 6: Promote Through Social Media:
Leverage your social media profiles to showcase your products and engage with your audience.
Engage in community groups and discussions related to your niche to increase visibility.
Step 7: Offer Pre-Orders or Waitlist:
Start by offering pre-orders for products. This way, you only order items from suppliers after customers make purchases.
Collect payment upfront and then fulfill orders through your supplier.
Step 8: Use Print-On-Demand Services:
Consider using print-on-demand services for customized products like apparel and accessories.
These services often have low or no upfront costs, and they handle printing and shipping.
Step 9: Optimize for SEO:
Learn basic SEO techniques to improve your store's visibility on search engines.
Optimize your product titles, descriptions, and website content for relevant keywords.
Step 10: Reinvest Profits:
As you make sales, reinvest your profits into improving your store and expanding your product offerings.
Gradually invest in paid marketing strategies once you've generated some income.
Starting dropshipping with no money requires creativity, careful planning, and dedication.
While it might take more time to grow your business without a substantial upfront investment, focusing on free or low-cost resources can help you get started on the right track.