What is affiliate marketing and how does it relate to you? how to start affiliate marketing with no money? Can you make a lot of money from it without start-up capital? How can you make money from affiliate marketing without a website?
I understand these questions are asked almost every day and you are curious to know. Now, you will know if it Is possible to make money from affiliate marketing.
Well, sometime in 2018, I joined Expertnaire: I wanted to cash out like I saw my fellows did, I also joined JVZOO, but my focus was more on Expertnaire because it's Nigeria-based.
Well, I made money from it, I taught a few people how to do that too. Fast forward to today, I am no longer actively involved, but I must say Affiliate marketing pays.
Let's talk about what affiliate marketing is, before talking about how to start affiliate marketing with no money?
What is Affiliate Marketing?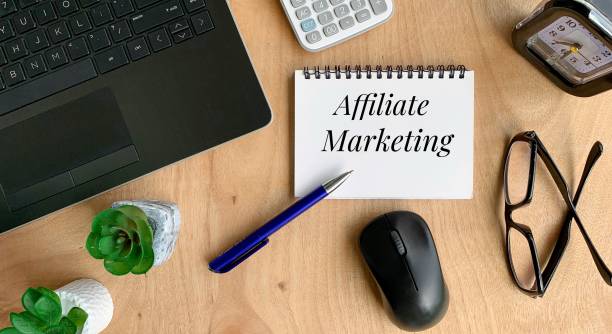 Affiliate marketing is a way for people to earn money online by promoting products or services from companies.
When you join an affiliate program, you get a special link that tracks any sales or actions that come from people clicking on that link.
If someone makes a purchase through your link, you earn a commission. It's like recommending stuff to your friends, but you get a little something in return.
Companies benefit by getting more exposure, and you get to make some extra bucks. Pretty cool, right?
In other words, unlike how to Start a Dropshipping Business with no money, Affiliate marketing is like being a middle person who connects customers with products or services they might like. When you sign up for an affiliate program, you get a unique link.
When people use that link to buy something, the company knows you sent them, and they give you a percentage of the sale as a thank-you.
It's kind of like getting a reward for recommending things to your buddies.
The more people who buy through your link, the more money you can make. Hope that clears things up! If you've got more questions, don't worry, I've got you, read along.
Now, let's delve into how to get started
How to start affiliate marketing with no money
1. Finding Reputable Affiliate Programs
Finding the right affiliate program is like picking the right ingredients for a recipe. You want programs that align with your niche and provide products or services that your audience would genuinely be interested in. To do this, you can:
Research Niche-Relevant Programs: Look for programs that offer products or services related to your chosen niche. For instance, if you're into fitness, you might consider programs from sportswear brands, fitness equipment companies, or health supplement providers.
Check Affiliate Directories: There are platforms like ShareASale, ClickBank, and CJ Affiliate,(formerly Commission Junction) that list various affiliate programs across different niches.
Explore E-commerce Platforms: Many e-commerce giants like Amazon and eBay, Jumia, Konga, Stakecut have their own affiliate programs that cover a wide range of products.
Look at Competitors: Check out what affiliate programs your competitors are using. It can give you ideas and insights into potential programs that might work for you too.
2. Signing Up and Getting Approved:
Once you've found programs that resonate with your niche, the next step is to sign up and get approved. Here's how:
Complete Application Honestly: When applying, provide accurate and relevant information about your website, blog, or social media presence. Honesty builds trust, and it increases your chances of approval.
Highlight Your Platform: Many programs want to see that you have a credible platform with quality content. If you're just starting, make sure your platform is well-structured and showcases your passion for your niche.
Consider Your Audience: Some programs might ask about your target audience. Highlight who your audience is, what they're interested in, and how the program's products fit their needs.
3. Understanding Affiliate Links and Tracking:
Affiliate links are like your personalized magic portals that connect you to earnings. Here's what you need to know:
Generating Affiliate Links: Once approved, you'll get access to your affiliate dashboard. There, you can generate unique affiliate links for specific products or pages on the company's website.
Link Tracking: Affiliate links often contain a unique identifier that helps the company track sales generated through your links. This is crucial because it ensures you get credited for the sales you drive.
Cookies and Tracking Period: When someone clicks on your affiliate link, a cookie is stored on their device. This cookie tracks their activity on the company's site. Some programs have a specific tracking period, during which if the person makes a purchase, you still get credit.
Relevant Examples:
Let's say you're in the fitness niche. You've found a reputable affiliate program from a fitness equipment company. You sign up, get approved, and in your affiliate dashboard, you generate a unique link for a set of dumbbells.
You create a blog post about home workouts and include a section on the benefits of using dumbbells. You insert your affiliate link into the text, and when readers click and buy those dumbbells within the tracking period, you earn a commission.
Similarly, if you're into cooking and find an affiliate program for a cooking utensils brand, you can write a review of their products and link to them using your affiliate links.
When people buy through your links, you earn your share.
Remember, the key is authenticity and providing value to your audience. By recommending products that genuinely help them, you'll build trust, and that's the heart of successful affiliate marketing.
4. Choosing a Niche That Interests You:
Picking a niche is like selecting the canvas for your artistic journey in affiliate marketing. It's best to choose something you're genuinely passionate about because that enthusiasm will shine through in your content. Here's how to do it:
Personal Interest: Think about your hobbies, interests, and things you love to talk about. It could be fitness, beauty, technology, gardening, travel, or even a unique sub-niche like sustainable fashion.
Expertise: Consider areas where you have some expertise. Your knowledge can help you create valuable and informative content for your audience.
Market Demand: While it's important to choose something you love, also ensure there's a decent market demand for your chosen niche. This way, you'll have an engaged audience to cater to.
5. Researching Target Audience and Products:
Understanding your audience and the products they're interested in is like tailoring a suit – it needs to fit perfectly. Here's how you can research effectively:
Demographics and Psychographics: Identify the demographics (age, gender, location) and psychographics (interests, values, lifestyle) of your potential audience. This helps you create content that resonates with them.
Online Behavior: Look into where your target audience hangs out online. Are they active on specific social media platforms, forums, or online communities? This is where you'll want to establish your presence.
Keyword Research: Tools like Google Keyword Planner and Ubersuggest can help you identify keywords and topics that people are searching for in your niche. This guides your content creation.
Competitor Analysis: Check out successful affiliates or content creators in your chosen niche. What type of content are they producing? What products are they promoting? This can give you insights into what's working.
Product Relevance: Research the products or services you plan to promote. Are they genuinely useful and relevant to your audience? Quality matters – you want to provide value, not just sell.
Affiliate Programs: Ensure there are affiliate programs available for the products you're interested in. It's great to be passionate, but you also need products to promote.
Putting it Together: Let's say you're passionate about healthy cooking. Your research might show that your target audience includes health-conscious individuals, busy professionals looking for quick recipes, and parents wanting to cook nutritious meals for their families.
You find affiliate programs for kitchen gadgets, organic ingredients, and cooking courses.
So, you create content like easy recipes for busy weekdays, tips for healthier cooking, and reviews of kitchen tools you've tried. You incorporate your affiliate links into these pieces, recommending products that genuinely help your audience.
Do not forget, the more you understand your audience's pain points and desires, the better you can cater to them. Your niche is your playground, so have fun and make it your own
So, how can you build your platform?
Building a strong platform is like creating a home base for your affiliate marketing endeavors. It's where your audience comes to connect with you and discover the valuable content you have to offer. Here's a deeper dive into each aspect:
Blog/Website:
Your blog or website serves as your central hub on the internet. It's where you can express your creativity, share insights, and offer solutions to your audience's problems. Here's how to go about it:
Choose a Domain Name: Your domain name is like your online address. Pick something that's easy to remember and relates to your niche. It's your first impression, so make it catchy and relevant.
Select a Platform: Platforms like WordPress make it super easy to create and manage your website. They offer various themes and plugins that allow you to customize the look and functionality of your site.
Design and Layout: Your website's design should resonate with your niche. Use colors, fonts, and imagery that reflect the vibe you want to convey. Keep the layout clean and user-friendly.
Create Content Categories: Organize your content into categories that align with your niche. This makes it easier for visitors to find what they're interested in.
Publish High-Quality Content: Regularly update your blog with valuable and engaging content. This can be articles, tutorials, guides, or any content that addresses your audience's needs and interests.
Social Media Presence:
Social media is like the stage where you interact with your audience in real-time. It's where you build relationships, showcase your expertise, and share your content. Here's how to make the most of it:
Choose the Right Platforms: Not all social media platforms are created equal. Pick the ones that your target audience uses the most. For example, Instagram might be great for visual niches, while LinkedIn is ideal for professional topics.
Create Consistent Profiles: Your profile should clearly reflect your niche. Use a relevant profile picture, a compelling bio, and any relevant links.
Regular Posting: Consistency is key on social media. Post regularly to keep your audience engaged. Share not only your own content but also industry news, tips, and trends.
Engage with Your Audience: Respond to comments, messages, and mentions. Engaging with your audience shows that you value their input and builds a sense of community.
Use Visuals: Visual content like images and videos tend to grab more attention on social media. Use high-quality visuals that align with your niche and message.
Both your blog/website and your social media presence should work together to create a cohesive brand identity.
Your platform is where you demonstrate your expertise, provide value, and build trust with your audience. So, make it inviting, informative, and true to your passion!
How to promote affiliate marketing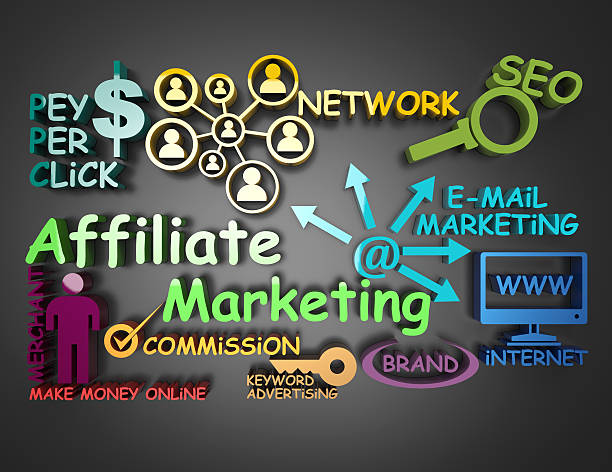 Promotion Techniques:
Promotion is all about making sure your content gets seen by the right people. Here's how you can effectively promote your content and increase its visibility:
SEO Basics: Search Engine Optimization (SEO) is like the secret sauce that helps your content get noticed by search engines and, in turn, by your audience.
Keyword Research: Identify relevant keywords that your target audience might use to search for information related to your niche. Tools like Google Keyword Planner can help with this.
Quality Content: Create high-quality content that addresses the needs and questions of your audience. Make sure it's informative, well-structured, and engaging.
Keyword Integration: Integrate your chosen keywords naturally into your content. This includes titles, headings, body text, and even image alt tags.
Internal and External Links: Link to relevant articles or pages within your own website (internal links) and also link to reputable sources outside your website (external links).
Optimized Images: Use descriptive file names and alt text for your images. This helps search engines understand what the images are about and can improve your overall SEO.
Social Media Strategies:
Social media is like a dynamic stage where you interact with your audience, share your content, and build a loyal following.
Platform-Specific Content: Each social media platform has its own style and audience. Tailor your content to fit the vibe of each platform. For instance, Instagram is visual, Twitter is concise, and LinkedIn is professional.
Engagement and Interaction: Respond to comments, messages, and mentions promptly. Engaging with your audience fosters a sense of community and encourages them to share your content.
Hashtags: Use relevant hashtags to increase the visibility of your posts. Research popular and niche-specific hashtags to reach a broader audience.
Consistent Posting: Regular posting keeps your audience engaged and informed. Use scheduling tools to maintain a consistent posting schedule.
Email Marketing and List Building:
Email marketing is like sending personal invitations to your audience. It's a direct way to keep them engaged and informed.
Building an Email List: Offer something of value, like a free e-book or a special guide, in exchange for visitors' email addresses. Use pop-ups or sign-up forms on your website.
Segmentation: Divide your email list into segments based on interests or behavior. This allows you to send targeted content that resonates with each segment.
Valuable Newsletters: Send out regular newsletters with updates on your latest content, special promotions, and helpful tips. Make your emails valuable to your subscribers.
Call-to-Action (CTA): Include a clear CTA in your emails, encouraging readers to take a specific action, like reading an article, watching a video, or making a purchase.
In Conclusion: Promotion techniques How to start affiliate marketing with no money are all about getting your content in front of the right eyes.
By mastering SEO, using the power of social media, and nurturing your email list, you're effectively amplifying your reach and building a loyal audience.
Remember, buddy, the key is to provide value and engage authentically. Keep shining that spotlight on your content and watch your audience grow!