Do you love to write? Why not make money with your writing skills? Or did you not know it is possible to make money from Remote copywriting jobs?
Let's quickly talk about copywriting and the top remote copywriting jobs that will pay you handsomely.
What is Copywriting?
Copywriting is the art and science of creating written content with the primary goal of persuading, informing, or engaging an audience to take a specific action. It's commonly used in advertising and marketing but is also essential in various other forms of communication.
A lot of people mistake copyright for copywriting. Here, let me give a brief explanation of both terms in a simple way.
Copyright: Picture this – Copyright is like the bouncer at the nightclub of creativity. It's all about protecting intellectual property. Imagine you've written the next best-seller about how to make money online.
Copyright steps in and says, "No one's pirating this book on my watch!" It's like having a bodyguard for work and giving you the exclusive rights for your work.
While copywriting on the other hand,
Copywriting: Now, imagine you're the smooth-talking salesperson trying to convince everyone that your book, "how to make money online" is a must-read.
That's where copywriting comes into the scene. It's the art of using words to persuade, charm, and seduce readers into taking action, like buying your book or signing up for your masterclass on how to make money online.
So, in a nutshell, copyright protects your intellectual property from copycats, while copywriting is all about turning words into sales superstars.
They're like the dynamic duo of the creative world – one's guarding the treasure, and the other's out there, convincing everyone that the treasure is worth their time and money.
What are Remote copywriting jobs for high income?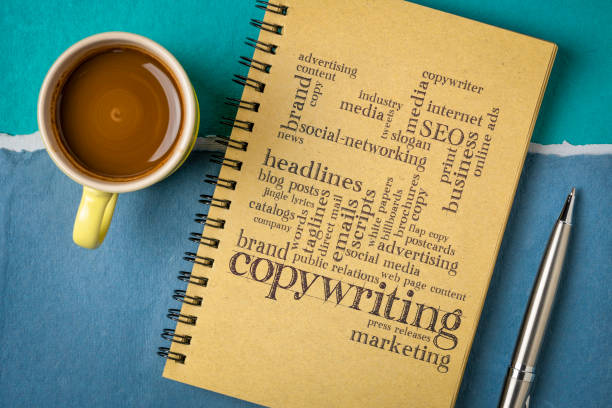 Remote copywriting jobs for high income is a type of job that allows you to write content for various purposes, such as websites, advertisements, emails, and more, from the comfort of your own location, whether that's at home or anywhere else with an internet connection.
It's a great option for those who enjoy writing and have a way with words.
As a remote copywriter, you'll often work with businesses and organizations to create persuasive and engaging content that can help them market their products or services effectively.
This could include writing product descriptions, crafting catchy headlines, or developing compelling marketing campaigns.
One of the advantages of remote copywriting is the flexibility it offers. You can often set your own schedule and work from anywhere, which can be quite appealing for those who prefer a more independent work environment.
If you're interested in pursuing a career in remote copywriting, it's essential to have strong writing skills, a good understanding of marketing principles, and the ability to adapt your writing style to various audiences and industries.
Building a portfolio of your work can also be crucial in landing freelance gigs or remote copywriting positions with companies.
Aspects of copywriting
Here are some key aspects of copywriting:
Purpose: The main purpose of copywriting is to convey a message that encourages readers or viewers to do something, whether it's buying a product, signing up for a newsletter, clicking on a link, or simply understanding a concept.
Audience Understanding: Effective copywriters thoroughly understand their target audience. They research their preferences, needs, desires, and pain points to tailor their message to resonate with the audience.
Clarity: Copy should be clear and concise. It should convey the message in a straightforward manner, avoiding jargon or confusing language.
Persuasion: Copywriting often employs persuasive techniques, such as using compelling headlines, testimonials, and storytelling to convince the audience to take action.
Emotion: Copywriters often tap into emotions to create a connection with the audience. Emotional appeal can be a powerful tool in copywriting.
Call to Action (CTA): A crucial element of copywriting is the CTA, which explicitly tells the reader what action to take next. It could be something like "Buy Now," "Subscribe Today," or "Learn More."
SEO: In digital copywriting, search engine optimization (SEO) techniques are used to make the content more discoverable on search engines like Google. This involves using relevant keywords strategically.
Editing and Proofreading: Copywriters must ensure that their content is error-free. Typos and grammatical errors can detract from the effectiveness of the message.
Adaptability: Copywriters often need to adapt their style and tone to fit the medium they're writing for, whether it's a website, social media, email, print ad, or video script.
Testing and Optimization: In the world of online marketing, copy is frequently tested and optimized to improve its performance. A/B testing, for example, can help determine which version of copy generates better results.
In summary, copywriting is all about using words to communicate a message effectively, with the ultimate aim of inspiring action or engagement from the audience.
It's a skill that's highly valued in the world of marketing and communication.
Remote copywriting jobs to explore
Freelance Copywriter:
Description: Freelance copywriters work independently and take on writing projects from various clients. They create content for websites, marketing materials, advertisements, and more. This path offers flexibility in terms of work hours and project variety.
How to Get Started:
Build a Portfolio: Start by creating a portfolio of your best work. If you don't have professional samples, consider creating your own samples or offering your services to local businesses for free or at a reduced rate to build a portfolio.
Online Presence: Create a professional online presence. Build a website or use platforms like LinkedIn or freelance job boards to showcase your portfolio and expertise.
Networking: Network with other freelancers, businesses, and potential clients. Attend industry events or join online communities to connect with potential clients.
Freelance Job Platforms: Sign up on freelance job platforms like Upwork, Freelancer, or Fiverr. Bid on relevant projects and gradually build your reputation.
Marketing: Promote your services through social media, email marketing, and word of mouth.
Continuous Learning: Stay updated with industry trends and improve your skills through online courses or workshops.
Ghostwriting:
Description: Ghostwriters write content on behalf of someone else, often public figures, authors, or experts. The credited author takes ownership of the work, while the ghostwriter remains anonymous.
How to Get Started:
Writing Skills: Develop strong writing skills and the ability to mimic the voice and style of the credited author.
Confidentiality: Understand the importance of confidentiality and non-disclosure agreements. Ghostwriting often involves secrecy.
Networking: Connect with literary agents, publishers, or individuals who may require ghostwriting services.
Portfolio: Build a portfolio with writing samples that demonstrate your versatility and ability to adapt to different voices.
Pitching: Pitch your services to potential clients or agents who can connect you with clients.
Negotiation: Negotiate payment terms and contracts carefully, as ghostwriting can be highly lucrative but may involve complex agreements.
Technical Copywriter:
Description: Technical copywriters specialize in translating complex technical information into understandable content. They often write manuals, guides, or documentation for products and services.
How to Get Started:
Technical Knowledge: Develop a strong understanding of the technical subject matter you'll be writing about.
Writing Clarity: Practice simplifying technical jargon and concepts for a non-technical audience.
Portfolio: Create a portfolio showcasing your ability to write technical content clearly.
Industry Focus: Specialize in a particular industry or niche, such as technology, healthcare, or engineering.
Networking: Connect with professionals in your chosen field, as they may require technical copywriting services.
Online Presence: Use LinkedIn and industry-specific forums to showcase your expertise.
Scriptwriting:
Description: Scriptwriters create scripts for various media, including television, film, video games, and online videos. They focus on storytelling and dialogue.
How to Get Started:
Study Scriptwriting: Learn the fundamentals of scriptwriting through books, courses, or workshops.
Practice Writing Scripts: Start writing scripts for short films, videos, or scenes to build your skills and portfolio.
Networking: Attend screenwriting events, film festivals, or join screenwriting communities to connect with potential collaborators.
Pitching: Pitch your scripts to producers, directors, or production companies. You may need an agent to help with this process.
Adaptability: Be open to feedback and revisions, as scriptwriting often involves collaboration.
Content Marketing Copywriting:
Description: Content marketing copywriters create engaging content for online platforms like blogs, social media, and email campaigns. Their goal is to attract and engage an audience.
How to Get Started:
Content Creation Skills: Develop strong writing skills and the ability to create content that resonates with a target audience.
SEO Knowledge: Learn about search engine optimization (SEO) to make your content more discoverable.
Blog Writing: Start a personal blog to showcase your writing and SEO skills.
Social Media Presence: Build a strong social media presence and share your expertise on platforms like LinkedIn or Twitter.
Guest Blogging: Write guest posts for established blogs to gain exposure and experience.
Networking: Connect with digital marketing agencies or businesses looking to expand their online presence.
Remember that building a successful career in any of these remote copywriting jobs for high income specialities takes time and persistence.
Building a strong portfolio and networking within your chosen niche in remote copywriting jobs for high income are key steps to success. Additionally, continuous learning and staying updated with industry trends are crucial for staying relevant.