You must have been here from the previous post on how to build your affiliate marketing business, if you have not seen it, you really have to because this post is about how to make money with affiliate marketing without a website.
I would love for you to understand the basics and have an understanding of the fundamentals before you jump into how to make money with affiliate marketing without a website
So, shall we?
Let's start by Figuring out which social media platforms your target audience is
how to make money with affiliate marketing without a website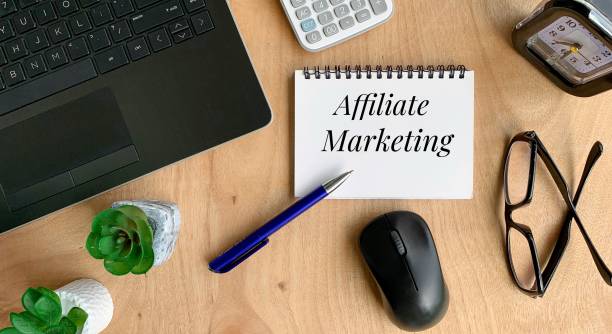 Figuring out which social media platforms your target audience is active on involves a bit of research and understanding your audience's preferences. Here's how you can go about it.
Define Your Target Audience: Before you can choose the right platforms, you need a clear understanding of your target audience. Consider factors like age, gender, interests, profession, location, and online behavior. For instance, a younger audience might be more active on platforms like TikTok and Instagram, while professionals might be active on LinkedIn.
Conduct Audience Research: To know which platforms your audience is using, consider these methods:
Surveys and Polls: If you already have a small audience, you can conduct surveys or polls to ask them about their preferred social media platforms.
Competitor Analysis: Look at your competitors or similar content creators in your niche. Where are they most active? This can give you insights into where your potential audience might be.
Use Demographic Data: Social media platforms often provide demographic data about their users. Platforms like Facebook Audience Insights can give you valuable insights into the demographics of users on various platforms.
Explore Social Media Demographics: Research online to find statistics and studies about the demographics of different social media platforms. This can give you a general idea of which platforms are popular among certain age groups or interests.
Identify Platform Characteristics: Each social media platform has its own unique characteristics and user behavior. Here's a quick rundown of some major platforms:
Instagram: Visual platform, great for lifestyle, fashion, beauty, and travel niches. Popular among younger audiences.
Facebook: Diverse user base, suitable for a wide range of niches. Offers groups for specific interests.
Twitter: Fast-paced platform, suitable for sharing quick updates, news, and engaging in conversations.
LinkedIn: Professional network, ideal for B2B niches and connecting with industry professionals.
Pinterest: Visual platform like Instagram, popular for DIY, recipes, home decor, and fashion niches.
Experiment and Analyze: If you're not entirely sure about which platforms will work best, consider starting with a couple that seem most aligned with your niche. As you create content and engage with your audience, keep an eye on the analytics provided by each platform. These analytics will show you which posts are performing well, the demographics of your audience, and more. Use this data to refine your strategy and focus on the platforms that yield the best results.
Remember, audience preferences can evolve over time, so it's important to stay adaptable and willing to try new platforms as trends change. It's also worth noting that you don't need to be on every platform—focus on the ones where your audience is most active and engaged.
How to leverage on Youtube for affiliate marketing
Creating video content on YouTube is a fantastic way to engage with your audience, provide valuable information, and promote affiliate products effectively. Here's a deeper dive into leveraging YouTube for affiliate marketing:
Choose a Niche:
Selecting the right niche is like picking the genre for your show. Your niche should align with your interests, expertise, and what you're passionate about. This will help you create content that genuinely resonates with your audience.
Passion and Knowledge: Choose a niche that you're genuinely passionate about and knowledgeable in. Your enthusiasm will shine through in your videos and engage your viewers.
Audience Appeal: Ensure that your chosen niche has an audience interested in it. Research the demand and competition within the niche to make sure there's a potential viewership.
Create Informative Content:
Your YouTube channel is your stage, and your content is the performance. Here's how to make it engaging and informative:
Identify Audience Needs: Research the common questions, problems, and interests of your target audience within your niche. Your videos should address these needs.
Variety of Content: Mix up your content types to keep your audience engaged. You can create product reviews, tutorials, how-to guides, comparison videos, and even entertaining vlogs.
Value-Driven: Make sure each video provides value to your viewers. Whether it's solving a problem, offering tips, or showcasing products, your content should be worth their time.
Quality Matters: Invest in good video and audio quality. Clear visuals and sound contribute to a positive viewing experience.
Include Affiliate Links: Integrating affiliate links into your videos is like seamlessly weaving product recommendations into your content.
In-Video Mentions: During your video, mention the affiliate products naturally. Explain how they solve problems or fulfill needs within your niche.
Video Descriptions: In your video descriptions, provide additional information about the products you discussed in the video. Include your affiliate links here.
Disclosure: It's important to disclose your affiliate relationships to your viewers. You can do this in the video itself or in the video description.
Benefits and Recommendations: Highlight how the products benefit your audience and why you recommend them. Be honest and transparent about your personal experiences with the products.
Engage with Your Audience:
Interaction with your audience is like receiving applause after a great performance. Engaging with viewers builds a loyal community.
Respond to Comments: Reply to comments on your videos. Answer questions, thank viewers for their feedback, and encourage discussions.
Ask for Feedback: Encourage your viewers to share their thoughts and suggestions. This not only improves your content but also makes your audience feel valued.
Use Calls-to-Action (CTAs): Invite viewers to like, subscribe, and share your videos. You can also ask them to check out the affiliate links in the video description.
YouTube is a platform where consistency and authenticity matter. Creating valuable and engaging content while building a genuine connection with your audience can lead to a successful affiliate marketing journey
Engage on Forums and Online Communities: 
Engaging in forums and online communities is a fantastic way to connect with like-minded individuals, establish your authority, and subtly promote affiliate products. Let's dive deeper and explore some examples:
Find Niche-Specific Forums: Niche-specific forums and online communities are digital spaces where people gather to discuss topics they're passionate about. Finding the right forums related to your niche is key to effective engagement.
Fitness Niche Example: If you're in the fitness niche, you might join forums like Bodybuilding.com or Reddit's r/Fitness. These forums are populated by individuals who are interested in fitness, workout routines, and health-related discussions.
Travel Niche Example: For travel enthusiasts, platforms like TripAdvisor's forums or the Lonely Planet community can be great places to engage with fellow travelers.
Provide Value: Engaging in forums is not just about promoting products; it's about building relationships and offering genuine help.
Answer Questions: Monitor the forums for questions that align with your expertise. If someone asks for advice about weight loss, share your insights and tips.
Share Personal Experiences: If you've used certain products that have helped you in your niche, share your experiences. For instance, if you're in the technology niche and someone asks for laptop recommendations, share your thoughts on a laptop you've found useful.
Offer Solutions: Actively contribute by providing solutions to problems discussed on the forum. Your goal is to become a valued member of the community.
Subtle Promotion: Promoting affiliate products should be done judiciously and only when relevant to the conversation.
Problem-Solution Approach: If someone is discussing a challenge that an affiliate product can solve, you can mention the product as a potential solution. For instance, if someone is struggling with time management in the productivity niche, you could recommend a time management app you're affiliated with.
Detailed Recommendations: When you recommend a product, provide detailed information about how it can address the user's needs. Highlight the features that are most relevant.
Transparency: Always be transparent about your affiliation. Mention that you're an affiliate and explain why you believe the recommended product can help
Examples of how you can Engage on Forums and Online Communities:
Fitness Niche Forum:

User Question: "What's the best protein powder for muscle gain?"
Your Response: "I've had great results with Brand X's protein powder. It has the right blend of nutrients for muscle growth. Here's a link if you're interested: [Affiliate Link]. Just be sure to consult your nutritionist before making any changes to your diet."

Travel Niche Forum:

User Question: "Any recommendations for budget-friendly accommodations in Bali?"
Your Response: "I stayed at Hotel Y during my trip to Bali. It's affordable, centrally located, and the staff was really helpful. You can find more details here: [Affiliate Link]. Hope this helps!"
The key to success in forums and online communities is authenticity.
By genuinely engaging, sharing your expertise, and providing value, you can build trust and establish yourself as a reliable source of information in your niche.
To make money in affiliate marketing without a website is possible, and there is a lot of money to be made in affiliate marketing. Do not limit yourself or keep asking what the best time to start is, just do it.